OnTimeSupplies.com Serves GSA Customers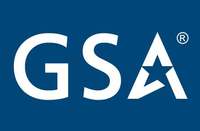 OnTimeSupplies.com works with federal, state and local government customers who buy products approved by the GSA schedule. We offer FREE SHIPPING on all orders over $75.00, and provide bulk discount pricing when requested. You can place your order directly on our website, by phone (866-501-6055), by fax (615-694-0574), or through GSA Advantage and DoD Emall ( look for Independent Stationers and specify OnTimeSupplies.com during check out).
Details of the GSA Schedule 75 Contract
OnTimeSupplies.com is a member of Independent Stationers, which is a co-op of 650 Independent office supply dealers that support the GSA 75 Contract. Independent Stationers has been a MAS 75 contract holder since 2002 and are an AbilityOne authorized distributor.
Ordering Address: M2 COMMERCE LLC, dba OnTimeSupplies.com
5126 Corners Dr
Atlanta, Georgia 30338-4305
(866) 501-6055
Independent Stationers GSA Contract number: GS-14F-0043M
Dun & Bradstreet Number: 149670635
Contract Period: July 25, 2002 through July 24, 2022
Business Size: Small Business
Awarded Special Item Numbers: 75-200 Office supplies/toner/paper
Minimum Order for FREE SHIPPING: $75.00
Maximum Order: $150,000.00
Geographical Coverage: 48 Contiguous States, the District of Columbia (special order shipping to AK and HI available based on current UPS rates)
Discounts: 11% to 70% off Manufacturer's List Price
Quantity Discounts: Total order discounts are net priced.
Points of Production: All products offered under this contract are made in the USA.
Prompt Payment Terms: No
Government Credit Card: Accepted at both below and above the micro-purchase level. P-Cards and GSA Smart Pay Card welcome!
Terms of Government Credit Card: credit card accepted, or Net 30 Days
Delivery: 3-4 days
WE NOW DELIVER TO APO BOXES: There is an additional charge and we will not bill you before your order is charged/processed.
Expected/Overnight Delivery: Please call us at 1-866-501-6055
FOB Destination in 48 contigious states, Alaska and to a conus port or consolidation point for orders received from overseas activities.
Warranty Provision: 100% guaranteed
Terms of repair: per manufacturer's specifications
Terms of Installation: negotiable per member
Terms of repair parts: No returns after 90 days, call for return authorization
Environmental Attributes: we offer recycled papers, desk products, toners.
Notification in: CCR and Pro-Net
CAGE CODE: 4QA99
NAICS CODE: 424120 Primary Stationery and Office Supplies Merchant Wholesalers
442110 Furniture Store
453210 Office Supply and Stationary Store
Product and Service Codes Selected: 7510 OFFICE SUPPLIES and 7110 OFFICE FURNITURE