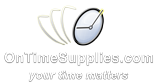 FREE Shipping on all orders over $75!

1-866-501-6055



Welcome. Sign In
My Account ▼
Rubbermaid® Regeneration® Recycled Plastic Letter Tray
2 item variations by
Rubbermaid®
FREE Shipping on Orders over $75!
starting at
$

3.47

USD

/ EA
---
---
Product Details
Rubbermaid® Regeneration® Recycled Plastic Letter Tray
Self-stacking style in sturdy plastic helps contain desktop clutter. Simple, clean lines go with any décor.
Item Specifications
Global Product Type
Desk Trays-Front Load
Desk Tray Type
Front Load
Holds Paper Size
Letter/A4
Width
9 1/8"
Depth
15 1/4"
Overall Height
2 3/4"
Number of Tiers
Available in: 1 or 6
Material(s)
Plastic
Color(s)
Black
Opening Type
Front
Brand
Rubbermaid®
Special Features
Value Pack
Manufacturer Info
Brand
Rubbermaid® (website)
Brand Contact
800-347-9800
OTS Skugroup ID
37354
---
Ask a Question
Your question has been submitted!
Our customer service reps will find an answer for your question and send you an e-mail. Most questions are answered in a couple of hours; however, some questions may require more research and it may take us longer to respond to you. If you'd like immediate assistance, please call us toll-free at 1-866-501-6055!
Your answer has been submitted!
Thank you for submitting an answer this question! We will let the asker know about your answer and post it on our site in a few hours. All answers are moderated by our customer service staff and may be formatted for better presentation on the web.
Customer Questions
---
Reviews

(no votes yet)

Write a Review!
No written reviews yet for this product. Help others by writing one!
Recommended For You
Stackable High-Capacity Side Load Letter Tray, Polystyrene, Ebony
$12.91 / EA
---
Regeneration Desk Director, Plastic, 6 3/4 x 7 x 3 5/8, Black
$7.84 / EA
---

Plastic Incline Sorter, Six Sections, 9 5/8 x 6 1/2 x 7 3/8, Black
$9.34 / EA
---
10500 Series 3/4-Height Double Pedestal Desk, 72w x 36d x 29-1/2h, Mahogany
$841.14 / EA
---
Polyester Mouse Pad, Nonskid Rubber Base, 9 x 8, Black
$3.81 / EA
---
DryLine Grip Correction Tape, Recycled Dispenser, 1/5" x 335", 2/Pack
$5.90 / PK
Join Our Mailing List!
Connect With Us

Discount Office Supplies Reference - Rubbermaid® Regeneration® Recycled Plastic Letter Tray
Copyright © 2017 OnTimeSupplies.com, an
Office Supplies
company. P.O. Box 888016, Atlanta, GA 30356.