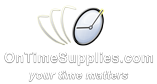 FREE Shipping on all orders over $75!

1-866-501-6055



Welcome. Sign In
My Account ▼
CUTEND WET MOP HEADCOTTON/SYNTHETIC, 4PLY, 20 OZ., 40" YARN LENGTH
Item #:
LCI602749
by
LCI Industries
FREE Shipping on Orders over $75!
QTY
PRICE
DELIVERY
Buy 6+
$6.76

/EA

5 - 7 business days
Ordering over $500? Need larger quantities?
Use our Bulk Request Form
---
Product Details
CUTEND WET MOP HEADCOTTON/SYNTHETIC, 4PLY, 20 OZ., 40" YARN LENGTH
Designed for wet mopping, mop head has a narrow 1-1/4 inch wide cotton twill headband. Natural colored yarn. Made of high-grade cotton/synthetic blend with un-taped ends. Yarn length is approximate.' Alternative SKU: 7920002050425
Item Specifications
Brand
LCI Industries

Dimensions / Specifications
Unit of Measure
EA
Item Weight
0.000 lbs
Ships via UPS?
y
Carton Pack Quantity
12 EA
This item is sold by the EA
Warranty Offered?
No
Manufacturer Info
Brand
LCI Industries
Brand Contact
800-356-7041
Warranty Offered?
No
Manufacturer Stock No.
7920002050425
Retail UPC
Country of Origin
Tariff (Inbound) Code
UNSPSC Number
Meets ANSI/BIFMA?
OTS Product ID
10636
---
Ask a Question
Your question has been submitted!
Our customer service reps will find an answer for your question and send you an e-mail. Most questions are answered in a couple of hours; however, some questions may require more research and it may take us longer to respond to you. If you'd like immediate assistance, please call us toll-free at 1-866-501-6055!
Your answer has been submitted!
Thank you for submitting an answer this question! We will let the asker know about your answer and post it on our site in a few hours. All answers are moderated by our customer service staff and may be formatted for better presentation on the web.
Customer Questions
---
Reviews

(no votes yet)

Write a Review!
No written reviews yet for this product. Help others by writing one!
Join Our Mailing List!
Connect With Us


Office Supply Reference - SKU: LCI602749 - CUTEND WET MOP HEADCOTTON/SYNTHETIC, 4PLY, 20 OZ., 40" YARN LENGTH by LCI Industries
Copyright © 2004-2015 OnTimeSupplies.com, an
Office Supplies
company. P.O. Box 888016, Atlanta, GA 30356.